Holy Innocents Church - Fallowfield (map)
Nicolai — Overture to Merry Wives of Windsor
Chausson — Poeme for Violin and Orchestra
Suk — Scherzo Fantastique
Brahms — Symphony No.1
ADMISSION FREE
Supporting MNDA
mndassociation.org
The elusive and subtle nuances of Chauson's Poeme for violin and orchestra are contrasted with the solid certainties of Brahms's First Symphony while being spiced with the mix of Joseph Suk's Scherzo Fantastique and Otto Nicolai's Merry Wives of Windsor Overture in our first concert of the season.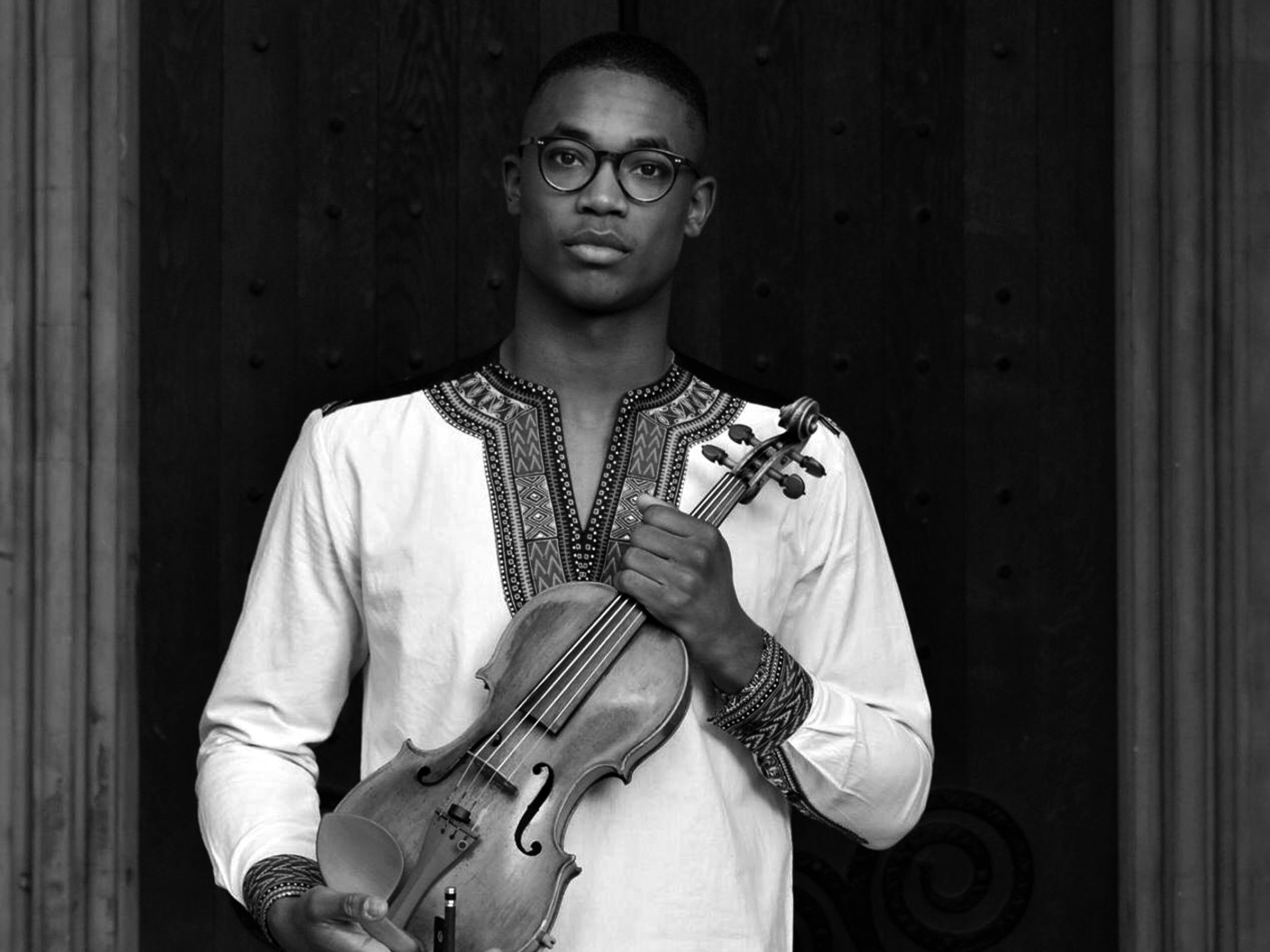 Didier is a third-year violinist studying at the Royal Northern College of Music, where he has been awarded an ABRSM scholarship. He studies the violin with Yossi Zivoni and also enjoys playing piano. Didier has led the RNCM's Opera Orchestra, and is currently first violin of the prize-winning Levare Quartet.
Starting violin lessons at four years old, Didier decided on pursuing a musical career from a young age. In 2015, he began studying at the Purcell School, gaining a wealth of performance experience through his involvement in the Purcell Symphony Orchestra and Contemporary Ensemble. During that time, he also attended the Junior Guildhall, going on to win the highly regarded Lutine Prize. This achievement would lead to an appearance on BBC Radio 3's 'In-Tune' and a concerto performance at the prestigious Milton Court concert hall.
Didier is a member of the Chineke! Orchestra and has performed with them in many of England's most widely-recognised concert venues. In September 2017 Didier was thrilled to perform at the BBC Proms as a member of Chineke!, and has been a player on both of their studio albums.
As a member of the Chineke! Junior String Quartet, Didier has been involved in a range of projects, including performances at Kensington Palace and live on BBC Radio 3.
In future Didier hopes to venture into more eclectic music, using it to reach audiences from a range of cultures and backgrounds. Having in interest in jazz and hip hop, he believes that these musical influences will enable him to achieve his goal, creating music that will engage many different people.
Didier Osindero appears by kind permission of the RNCM.
View Event →